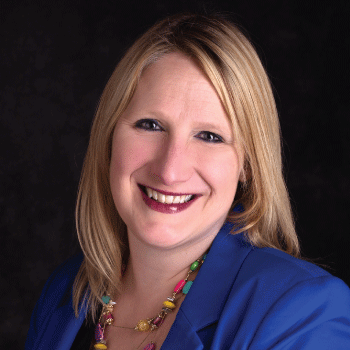 Monica Ackerson Ware, APR
Executive Vice President
Under the general direction of the Board, Monica Ackerson Ware executes the policies prescribed by the MRPA Board of Directors and is responsible for the overall operation and administration of the Association.
Monica is a nationally accredited communication professional with more than twenty years of diverse expertise in public policy, public relations, fund development and association management. Her background as a legislative staffer and experience managing public relations and fund development for a statewide association offer her the ability to connect issues with solutions and communication strategies that influence opinions.
Monica's experience working with state government leaders and Michigan's county road agencies give her a keen understanding of the issues state and local agencies face with pavement preservation. As MRPA's Executive Vice President, Monica works on behalf of the industry to offer training programs on pavement preservation and to ensure the highest quality specifications for capital preventive maintenance (CPM) treatments.
Monica holds a Bachelor's degree in political science and communications from Hope College. In 2011, after a rigorous review and testing process, Monica became Accredited in Public Relations by the Public Relations Society of America (PRSA). She has served on the executive board of the Central Michigan PRSA Chapter since 2010 where she has been active in building professional development programs and helping to improve the management structure of the chapter.
She is also certified as a Child Passenger Safety Technician by Safe Kids Worldwide, has been an active volunteer board member of the Capital Area Safe Kids Coalition since 2000 and has served on the DeWitt YMCA Advisory Board since 2016.